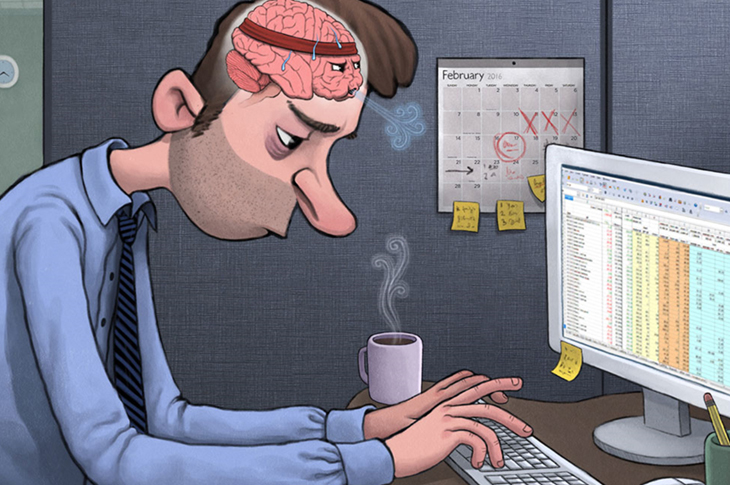 Many people are concerned about not recovering quickly from fatigue, even with long hours of sleep, lacking concentration, suffering from chronic fatigue, and losing interest due to stress from work and home.
According to the portal for national health, approximately 24% of all patients who visit the local hospital have visited the hospital for their fatigue. Out of these patients, 15~30% manifested consistent fatigue symptoms for more than a month, and about 10~20% reported that their fatigue symptom persisted for over six months.
Regardless of age and gender, anyone may feel fatigue symptoms; however, females have more than males, and 60 and over elders have more fatigue symptoms than young people. According to the statistics, out of all the patients claiming fatigue symptoms, less than 50% is because of their illnesses; aged 40 and over, patients are more tired because of their physical illnesses than less than age 40 patients. Compared to the past, patients complaining about their fatigue symptoms are ever increasing, and Chronic Fatigue Syndrome is also growing.
However, the problem is that the root cause of these fatigue symptoms is too complicated, so it is hard to resolve it.
A recent study has revealed that the cause of chronic fatigue is the protein fatigue factor. When this fatigue factor gets stored up, it results in chronic fatigue. It is not yet clear what this fatigue factor is. Meanwhile, in December 2018, Bonn Sigmund-Freud-Str University Hospital in Germany conducted a research and led them to one answer.
Fatigue factor occurs when the brain gets stressed and becomes chaotic, in which the autonomic nervous system loses its normal function. At normal state, the sympathetic nerve and a parasympathetic nerve activated during the rest act as a brake and acceleration based on the environment and the situations, contributing to its total body circulation and maintenance property. When this autonomic nerve balance breaks apart, this is related to the brain fatigue generation.
For example, long hours of computer monitoring would lead to tired eyes. In reality, the brain is the one experiencing the fatigue. Typically, when people look far away, their parasympathetic nerves get activated while their sympathetic nerves get activated when looking at something nearby. When people work on the computer, they continuously keep the tension by always looking at the screen nearby. The balance of the autonomic nerve system breaks, causing brain fatigue.
Therefore, the fatigued brain sends a signal that the eyes are tired and a signal to stop working on the computer. Memory differs significantly while not tired versus weary.
A tired brain cannot maintain memory well. Also, resistance to stress gets weakened. Thus, brain fatigue can substantially affect us;
however, there has been no apparent solution to this issue.
Many people feel like, "Tiredness doesn't go away despite sleeping a lot," or "I rested over the weekend, but my body feels heavy."
The culture and environment of modern people are the backgrounds of fatigue. A smartphone is always held in hands; it is inevitable for the brain to accumulate stress due to too much information intake. Also, irregular living patterns, chronic lack of sleep, childcare, work, complicated relationships, and drinking lead to many stress types. Thus, stress is always accumulated in us. Working long hours without rest leads to decreased efficiency and increased mistakes.
According to the National Statistical Office's index of state, Korea's labor productivity level, compared to major OECD countries, is around 34.3 dollars, around half of the USA, France, and Germany, approximately 60 dollars (2017).
There is no other way to explain working most hours with cheap labor productivity other than chronic fatigue.